Authors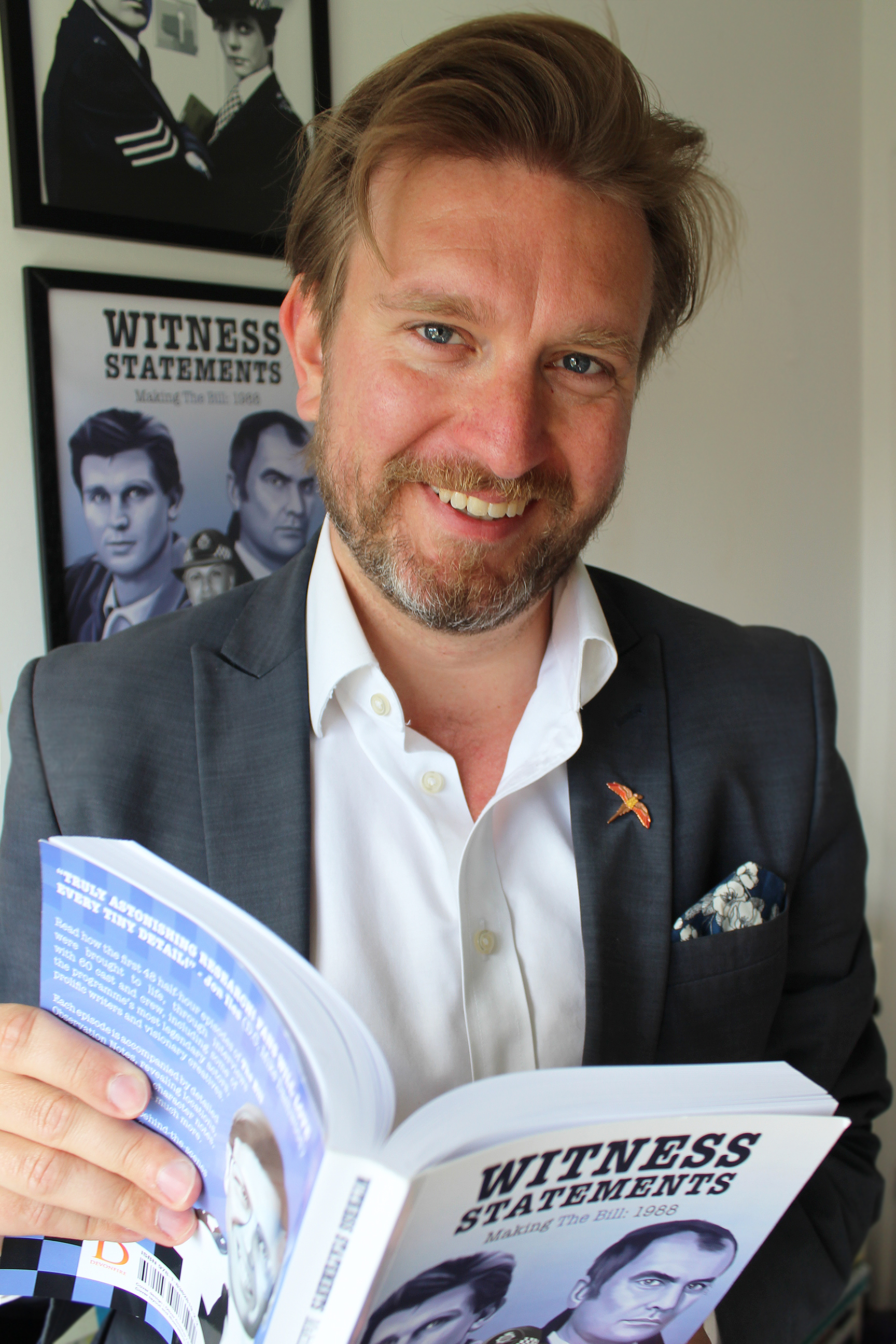 Oliver Crocker is a TV historian and podcast producer. His debut book, All Memories Great & Small features 75 exclusive interviews with cast and crew, including stars Christopher Timothy, Peter Davison, Carol Drinkwater and the late great Robert Hardy - plus dozens of guest stars and creatives.
Since 2017, Oliver has produced The Bill Podcast, played over 350,000 times in 50 countries worldwide. In 2020, he wrote Witness Statements: Making The Bill (Series 1-3), featuring interviews with 40 cast and crew about the creation of the popular police drama. A sequel, Witness Statements: Making The Bill (1988), followed in 2022, featuring interviews with 60 cast and crew and in-depth production notes.
Prior to launching Devonfire Books, Oliver spent the first decade of his career working in TV production and film marketing. His television credits include three series as a researcher on ITV's This Morning and 40 episodes of Something for the Weekend for BBC2. He then produced the special features for dozens of Blu-ray & DVD releases, including Dixon of Dock Green, Z Cars, The Hatton Garden Job, The Limehouse Golem and the 2016 Dad's Army remake.
--
Edward Kellett is an award-winning writer, having broken through at the age of 13 with first prize in his school's ghost story competition. Devonfire Books is proud to be publishing Edward's debut book, Reaching a Verdict: Reviewing The Bill (1983-1989), the most in-depth critical study ever written about The Bill in the 1980s. While crafting this masterpiece, Edward has been able to hold down a job at a records archive in Eastbourne. He even finds time now and then to watch TV other than The Bill, although he does have a habit of getting into work, lifting his shirt collar and muttering "Suspects on", which people find off-putting. 
--
Robert Cook is an actor, producer and TV historian, currently researching and writing Case Studies: Making Peak Practice (Series 1-3). His film appearances include Obey, Z-Listers, I'm Still Here, Slumber and Welcome to Essex.
Follow Rob on Twitter @therealrobcook & Instgram @therealrobcook