About & Authors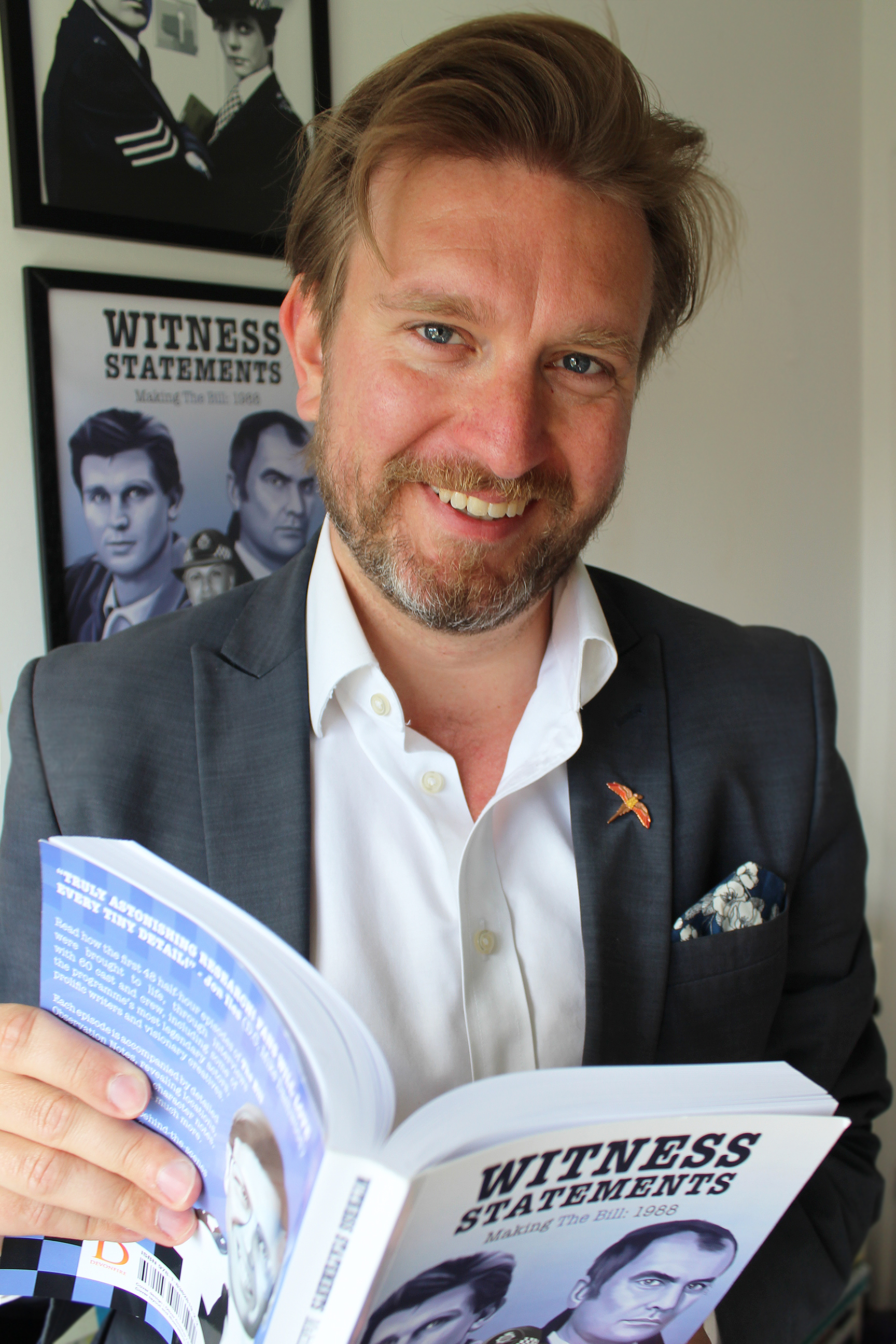 Devonfire Books was launched by in 2020 by Oliver Crocker a TV historian and podcast producer. His debut book, All Memories Great & Small features interviews with 75 cast and crew, including stars Christopher Timothy, Peter Davison, Carol Drinkwater and the late great Robert Hardy - plus guest stars and creatives.
Since 2017, Oliver has produced The Bill Podcast, played over 365,000 times in 50 countries worldwide. In 2020, he wrote Witness Statements: Making The Bill (Series 1-3), featuring interviews with 40 cast and crew about the creation of the popular police drama. A sequel, Witness Statements: Making The Bill (1988), followed in 2022, featuring interviews with 60 cast and crew and in-depth production notes.
Prior to launching Devonfire Books, Oliver spent the first decade of his career working in TV production and film marketing. His television credits include three series as a researcher on ITV's This Morning and 40 episodes of Something for the Weekend for BBC2. He then produced the special features for dozens of Blu-ray & DVD releases, including Dixon of Dock Green, Z Cars, The Hatton Garden Job, The Limehouse Golem and the 2016 Dad's Army remake.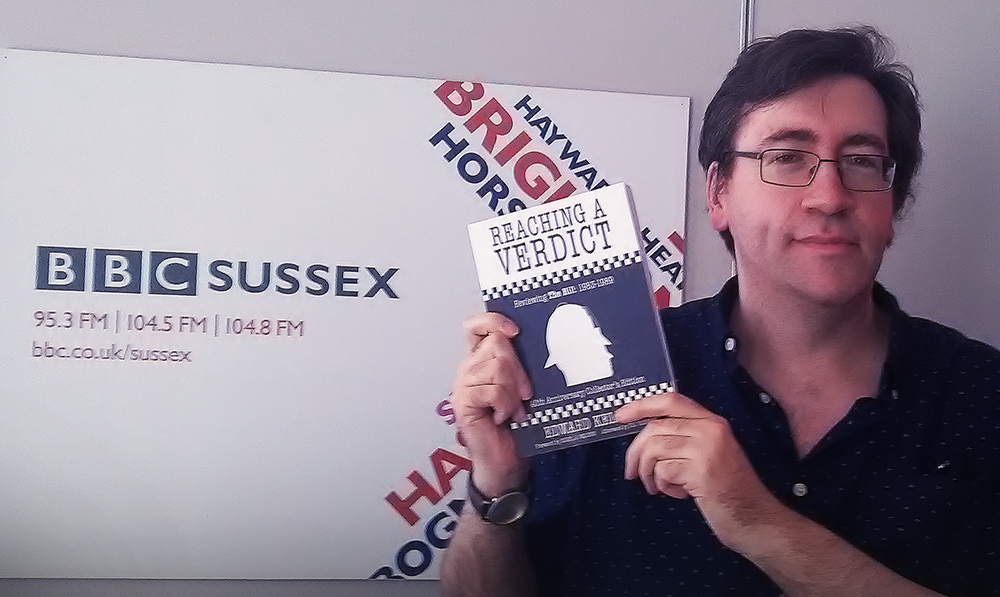 Edward Kellett is an award-winning writer, having broken through at the age of 13 with first prize in his school's ghost story competition. Devonfire Books is proud to be publishing Edward's debut book, Reaching a Verdict: Reviewing The Bill (1983-1989), the most in-depth critical study ever written about The Bill in the 1980s. While crafting this masterpiece, Edward has been able to hold down a job at a records archive in Eastbourne. He even finds time now and then to watch TV other than The Bill, although he does have a habit of getting into work, lifting his shirt collar and muttering "Suspects on", which people find off-putting.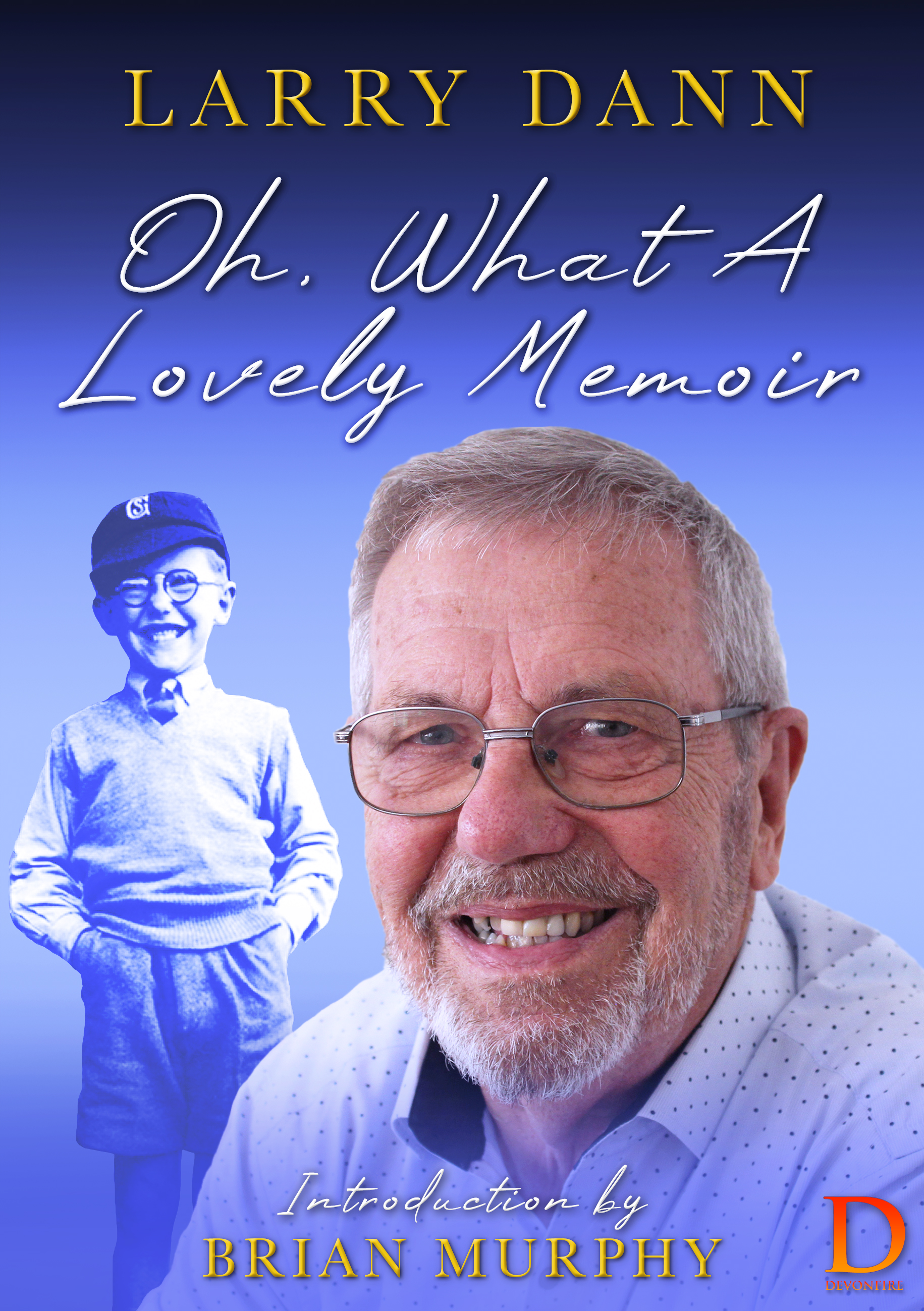 Larry Dann's acting career began with a knock on the door, when a seven year old schoolboy was talent scouted by London's Corona Academy and invited to be in a film shooting at Denham Studios. This was the start of a career that saw him perform in hundreds of stage productions all over the world, star in four of the iconic "Carry On" movies and become a household name as Sgt. Alec Peters in ITV's "The Bill".
Devonfire Books is honoured to be publishing Larry's autobiography Oh, What a Lovely Memoir, where he recalls his 70-year career in showbiz, from dodging school to make movies, joining Joan Littlewood's groundbreaking Theatre Workshop, performing in the West End and on Broadway, starring in the cult horror movie "Ghost Story", nicking villains on the streets of Sun Hill and getting the custard pie treatment from Sooty & Sweep.
TV historian Robert Cook is currently researching and writing Case Studies: Making Peak Practice (Series 1-3). Devonfire Books is excited to announce a new unofficial guidebook to ITV's popular drama series on the 30th anniversary of the show. Featuring new interviews with cast and creatives, Case Studies will also present previously unpublished behind-the-scenes photographs and guides for all 36 episodes, including production notes, credits, locations, ratings and more.  Contributors and a release date will be announced over the coming months. For enquiries, or to register your interest in this title, please email our Contact page.
Follow Rob on Twitter @therealrobcook & Instgram @therealrobcook 
--
We will also be announcing a new title soon by TV historian Patrick Stratford 
--
If you would like to submit an idea for a non-fiction book to Devonfire Books, please use the Contact form and Oliver will be in touch.